JL-types Ky has provided versatile font and text encoding products over thirty years. We offer fast delivery for both our services and our products.


On JL-types' typefaces you can produce texts on practically all European languages as well as barcodes and special texts for e.g. linguistic notation, Classic Greek and Old Church Slavonic.
The role of JL-types' services is increasing rapidly. We can assist our clients to find proper special typefaces and text encoding solutions. It does not matter, whether the operating system is Windows, Mac OS, Linux, or something else. We can also create typefaces for embedded systems.
Typefaces are available on OpenType format for both Mac OS (Mac OS 11 – System 7) and Windows (from newest Window 10 to old Windows 3.1). If needed, typefaces can be delivered also on TrueType and traditional PostScript formats.
Read more here about font formats!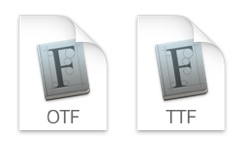 JL-types is also offering design services for internet pages. Please contact us, if you need net pages, that work on all environments and on all modern web browsers. We'll create web pages strict according the W3C and CSS standards.
Read latest news about us and our products!

Typeface packages for European languages include also transparent keyboard stickers. You can buy keyboard stickers also separately.